An innovative platform for a wide audience, offering an appointment dedicated to the "Swiss Made" artistic.
Montreux Moda is an annual event organized by the association of the same name, which combines Fashion, Music, Dance and Art in all its forms. It is also an association and a free magazine which comes out twice a year.
The association Montreux Moda promotes meetings and exchanges between artists and their audience, it helps promote little-known trades and provides a common visibility is effective to all its actors, artists, merchants, contractors, partners, Sponsors!
The event allows the viewer to discover a know-how, products, how to create a "Swiss Made" through parades, shows, concerts and more activities as "talk show" conferences with special guests!
This is not just a show, it's an experience!
The event benefits from the presence of personalities recognized at national and international levels, in the arts, sports and culture.
The philanthropic vision of Montreux Moda is crucial to us. By donating a sum on each ticket sold, Montreux Moda is committed each year to support a foundation and various sustainable development projects, providing visibility and foremost a meeting with the general public.
"Switzerland enjoys an ideal location which is not yet exploited in the middle of the textile and art. The huge success of the first edition showed us that we had nothing to envy the big fashion capitals! All have to do … We have talents in Switzerland, real talent! "
On 26 and 27 May 2016, Montreux, Switzerland, turned into a gorgeous spectacle of music, dance, fashion and art, in a professional atmosphere created and managed by Giovanni Lo Presti.
The event was held at the Casino Barrière; it was an international event with the participation of young people and adults alike who thoroughly enjoyed this show of "Swiss Made".
Models, designers and artists from different Swiss regions exhibited their talents and skills. The audience was eager to discover the Swiss art.
"Montreux Moda" offered an opportunity for young talented designers to showcase their creations in front of professional judges of the fashion industry. Among the finalists of this fashion competition were designers Boubi Caro Audois and Andri Pag under the trademark "Humanoide" who presented their Dark Bride Collection; Geneva-based wedding-dress designer Hayette Ela with her trademark "My Little White Dress"; and Rose Damon's lingerie collection, which garnered first prize.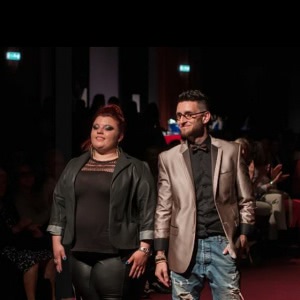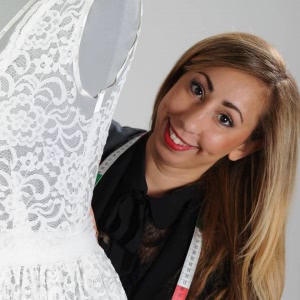 Giovanni Lo Presti, a Swiss designer who is already well known even abroad, thanks to a great talent that combines shapes with splendid textiles, presented his new collection of both casual and elegant dress for both men and women. But apart from being a gifted designer, he is also a talented entertainer, which he proved throughout the evening as the show's Emcee, interacting superbly with the VIPs and the general public.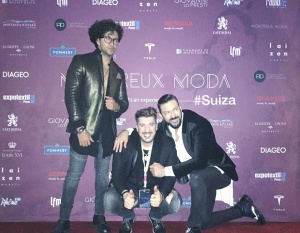 Finally, there was also a contest dedicated to the models. The winner was presented with a free ticket for travel to Milan and participation in a professional modeling course in the fashion agency "My Agency Milano" and to realize a book-pro with one of the photographers of the prestigious magazine Vogue Italia
One goal only: all together, we will triumph
Courtesy of Y_C_Photography : https://y-c-photo.ch/