Elmira Polyayeva is a successful Ukrainian entrepreneur and founder of P.S. Studio Model Management in Dnepropetrovsk. Her work in the world of fashion, modeling, acting and personal development has been inspiring new young talents in her region, in the southeast of the capital Kiev.
P.S. Studio Model Management is also a modeling school and agency. It is "the greatest concentration of beauty of Dnepropetrovsk".
P.S. Studio Model Management cooperates with famous agencies in many countries all over the world, preparing the careers of young and ambitious women to become well-known models. Ukrainian top models coming from P.S. Studio Model Management are walking the catwalks of Europe and Asia.
P.S. Studio Model Management works often with Ukrainian Designers and proposes not only professionally trained and experienced models but also up‑scale, high‑class stylists, beauticians, filmmakers, directors, choreographers and photographers. The company's goal is to discover new talents and to promote them. They also organize the casting of models and fashion shows.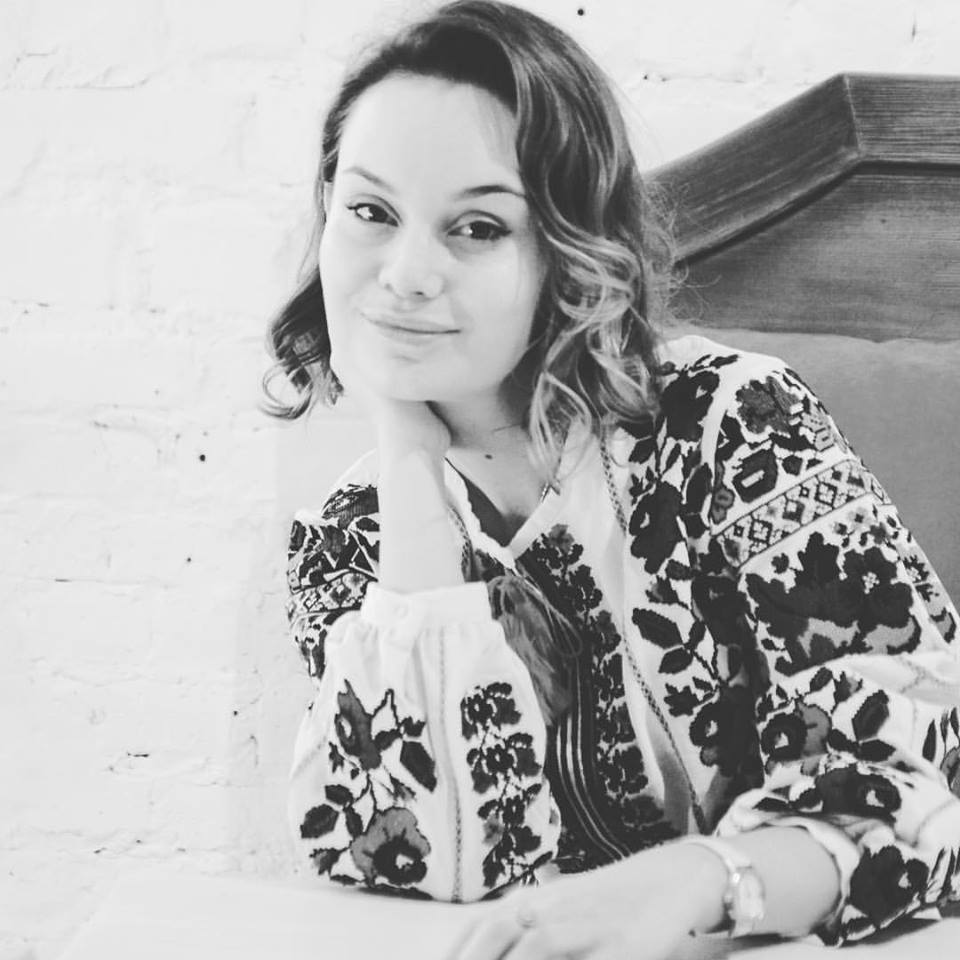 How did the idea for your business come about? Was it starting a new business venture or to make significant changes in your life with this business?
I would say that and also that it was a successful coincidence. For 17 years, I had been working as a stationery store clerk, when I accidentally met my close friend Alexei Prokopenko, who to this day I consider to be my Guardian Angel. He offered me a job as secretary at the headquarters of Leonid Kuchma, where I was quickly promoted to a fiduciary position of Kuchma in Novomoskovsk. In 1999, during the elections, I was approached by an unknown man, who offered me to work as a model. In response, I asked him to open a branch of his modeling agency in Novomoskovsk. We quickly agreed, and so began my collaboration with Art-Models modeling agency. I quickly found my worth in the modeling business, felt its potential and wanted to develop it in this direction. Already in 2003, I was able to establish my own model agency P.S. Studio Model Management. However, I do not intend to stop there; every year I have more and more new ideas to develop and expand the business. By now, P.S. Studio Fashion Consulting Group is a large company that covers many areas of work in the fashion-industry.
What would you say are the top three skills needed to be a successful woman entrepreneur in Ukraine?
I think in any business, as in any country, the main thing is self-confidence. Success and recognition almost never come to weak, insecure people. From my experience, I can say that it is still very important not to be afraid to set high goals and, of course, be able to dream.
How has being an entrepreneur affected your family life?
In the most positive way (laughs). I met my husband on the suburban train, when I accompanied models to a casting. Since then, we have been together. We understand and are so comfortable with each other that work could not affect our relationship. His support always inspires me for new ideas and projects.
How do you generate new ideas? Do you have advisers? Do you inform yourself often about what is happening in the world fashion atmosphere?
The world of fashion is an area that is always evolving and rapidly changing. And being in it can only be a daily imbibing of new information, trends and developments. Which I am happy to do. I am one of those people who believe that there is always something to develop and to learn.
On new ideas and projects, I often suggest communicating with trendsetters, creative people active in the fashion-industry. I have always been inspired to work with interesting and talented people with knowledge and experience that draw inspiration from nature and natural beauty.
What is your greatest fear in your work, and how do you manage this fear?
Fear at work – this almost never happens to me. Experiencing fear in the implementation of a project means to question it, thus deliberately setting yourself up for failure. By walking along this path, it is hardly possible to succeed
Is your company profitable or what is the meaning of your profit in your business?
Model agency P.S. Studio has a sufficient number of successful models in demand. The company receives an agent's commission for the projects. Profit also stems from commercial fashion events organized by our company.
What has been your most satisfying moment in business?
I like my work for the continued close contact with successful creative people. I was always surrounded by beautiful talented young people. I have fun revealing young talents by giving them the opportunity to realize and develop themselves.
What makes you happy in your work?
I am happy when I reach my goal; however, it is even more pleasure for me when new ideas emerge to further develop the company. When I set myself new goals and challenges and look forward to the way of their realization, I feel absolutely happy in my work.
What sacrifices have you had to make to be a successful entrepreneur?
If you have to sacrifice something for the sake of your work, it is possible that within time, you will start hating your work. I've never sacrificed anything. In my business, everything has turned out the way I had planned and dreamed about it as a child.
Where do you see yourself and your business in 10 years? 20 years?
Now one of the priority directions of our work is to strengthen the company's position outside of Ukraine. Now after such a long period of time, I see that our company is popular and successful not only in Ukraine but also in European countries and the United States of America.