Dnepr Fashion Weekend 2016
From 15 till 17 April 2016 in Dnepropetrovsk at the Museum of Ukrainian painting, was held the third season of Dnepr Fashion Weekend, organized by P.S. Studio Fashion Consulting Group – company, which includes P.S.Studio Model Management – the largest modeling agency in Dnepropetrovsk, fashion event-agency and a magazine about fashion and style – ALL Inclusive. Director of P.S. Studio Fashion Consulting Group is Elmira Polyayeva who is more than ten years in the fashion business, develop together with a team of professionals (stylists, photographers, journalists and trend-hunters) and realize unique fashion-projects. Developing new ideas and translating them into reality – P.S. Studio Fashion Consulting Group makes every fashion event unforgettable.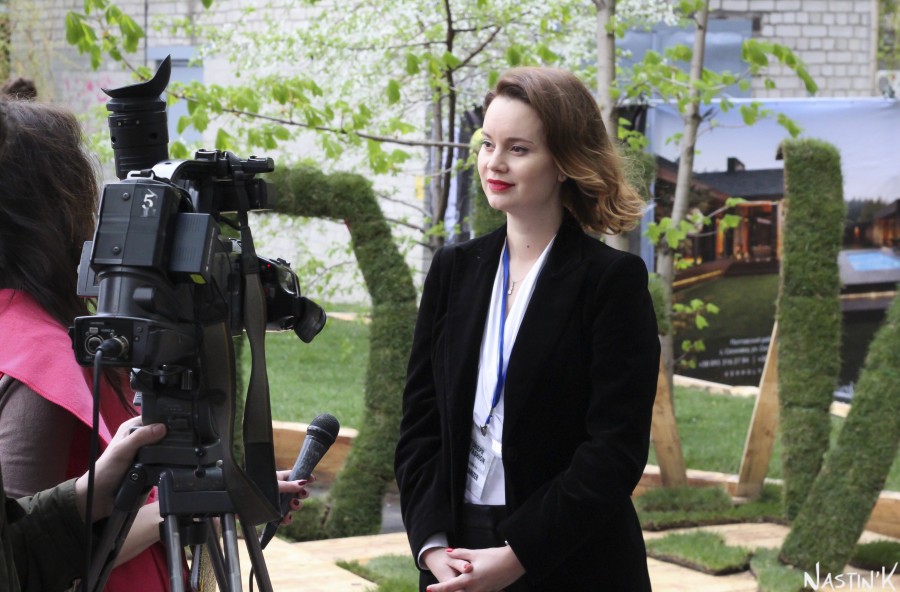 Elmira Polyayeva Director PS Studio Consulting Group
The event took place with the official media support of the L'officiel-Ukraine and l'officiel-online.com.
Dnepr Fashion Weekend was full of interesting and diverse events. All three days showroom of Ukrainian designers was opened , where everyone could try on and buy clothes, shoes and accessories. The showroom presented more than twenty brands. During three days Ukrainian designers showed sixteen new collections. The famous of them: Oksana Karavanska, Aysina, Musi by Musichenko, Sayya by Luba Makarenko, Rito . Also new collections were performed by young Ukrainian designers as K4 by Tanya Kravchenko, Miniature, AO2 by Alena Oleynik, Essedesign and others.
The main aim of DFW – is to raise the cultural level of the city, to acquaint the public with new brands and to give an opportunity for young designers to express themselves.
Also during Dnepr Fashion Weekend educational seminars and lectures from fashion-industry insiders were held. Chief-editor of L'officiel-Ukraine Ana Varava told to designers and entrepreneurs in the fashion industry, how to integrate the Ukrainian fashion-business to the global context. Dmitry Podoprigora (founder of Gianni Group) spoke about non-standard orientation in business; stylist Marina Naydenko explained and showed the difference between Ukrainian style from European; photographer Dmitry Itkin demonstrated his photo – reportage taken in a journey through Europe.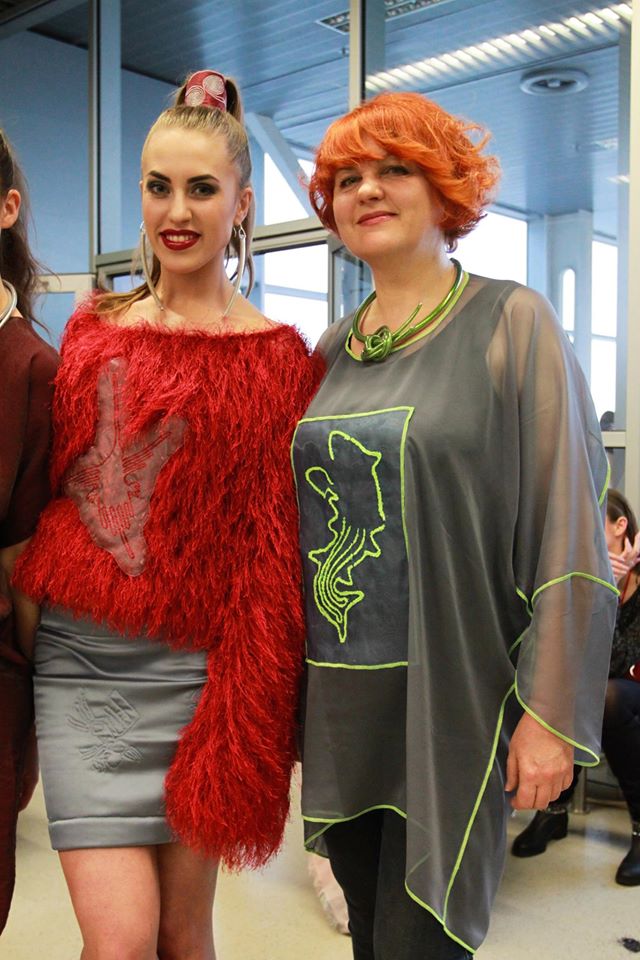 Every day Dnepr Fashion Weekend ended with loud afterparties, held in the best bars of the city.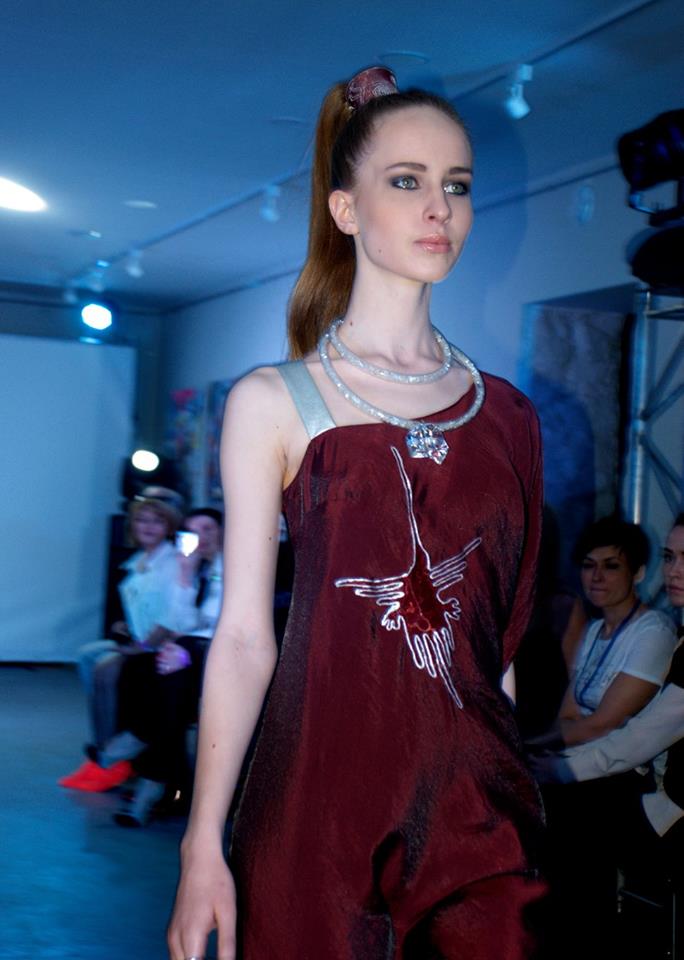 The organizers did not forget about charity. Each party held a charity auction along with the organization "Live, sunshine !" .The money from auction aims to help children with a cancer.
The next fourth season of Dnepr Fashion Weekend will be held 4-6 November 2016.
DigitalNewsFashion has chosen some pictures and the main protagonists of this captivating event that was "Dnepr Fashion Weekend" in Dnepropetrovsk.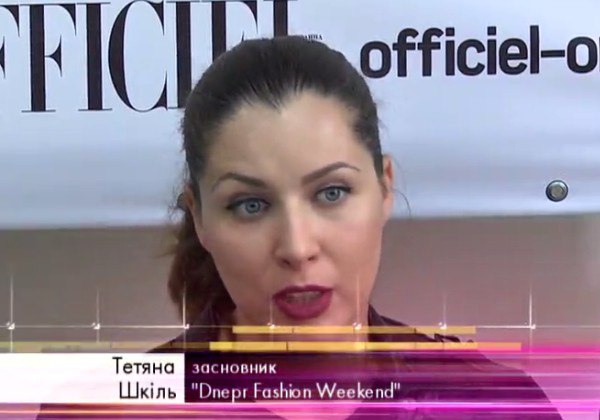 Elena Godis – fashion designer – Ukrainian Fashion Brand
Tatiana Timofeeva – fashion designer – Ukrainian Fashion Brand
Oksana Karavanska – fashion designer – Ukrainian Fashion Brand
Natalia Nikonova – fashion designer – a brand of women's designer clothing.
Rito – knitwear designer
Essedesign – fashion designer
Aysina – fashion designer
Ruta – fashion designer
Tanya Kravchenko – K4 – fashion designer
Anna Muza – fashion designer
Luba Makarenko – Sayya – fashion designer
Alena Oleynick – OA2 – fashion designer
Nekhaeva SV – fashion designer
Diana Kravchenko – designer – boutique "Dinakra"
Oksana Semeshina – event management company LUX EXPO
Lena S.e – jewelry collection
Millennium – handmade chocolate
VIZALI is a brand of premium designer footwear produced in Ukraine. The products are handmade, with a unique design and customized material selection.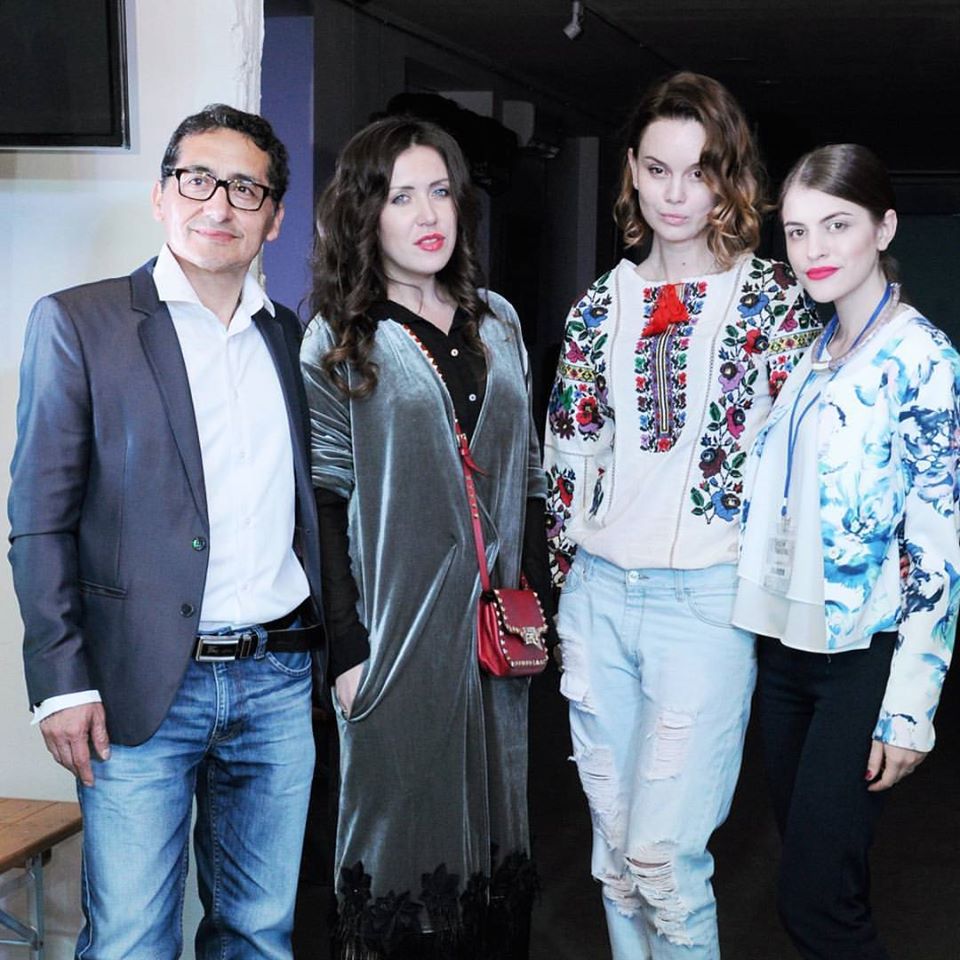 César Calle La Rosa from DigitalNewsFashion, Anna Varava, Director Chief-Editor of "L'official Magazine", Elmira Polyayeva , director PS Studio and Vladislava Lubenets, manager of the event.