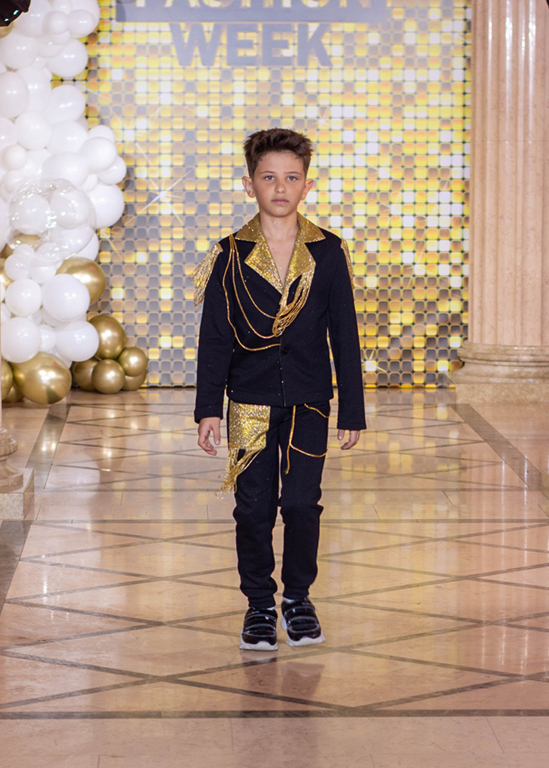 The 15th Season of Odessa Fashion Week – Digital Fashion Shows and Diversity Models
Digital News Fashion once again was represented at a beautiful event, which was a true source of inspiration for designers and fashion lovers. The COVID-19 health crisis obliged the organizers to adhere to all restrictions and sanitary rules to keep guests and models on the catwalks safe.
Zarina Semenyuk, the organizer of the event, told us with her usual emotion that while we are living in unprecedented times, the show was a positive sign that we can adapt to these difficulties.
With the ongoing pandemic that has radically changed lifestyles, it was necessary to innovate the concept of fashion.
"People today want to protect themselves, an aspect that we have not considered before. We have a much more private lifestyle and our relationship with clothing will be much more personal and intimate," one of the designers emphasized.
On 14-15 November 2020, the 15th anniversary season of Odessa Fashion Week took place at the luxurious Bristol Hotel with the support of the Ukrainian Fashion Association.
As part of the new season, 24 fashion shows were presented in digital format, which were held under the slogan #DiversityFashion. In connection with this concept, models outside of age restrictions and parametersof body shape, which today are losing their relevance in the fashion business, took part in these fashion shows. Thus, the organizers of Odessa Fashion Week show that they support the idea of an uptrend towards the diversity of human beauty.
"We are free of patterns that are losing their relevance around the world. Standard parameters are no longer the norm. We are all different, and each has its own beauty. And we, as the representatives of the fashion industry who create fashion and trends, must take into account the needs of the entire population. Therefore, we consider it expedient to show collections for all body types, for people of different ages, and proceed from the various preferences of the potential consumer," the organizer of Odessa Fashion Week, Zarina Semenyuk says.
On 14 November, the grand opening of the 15th anniversary season of Odessa Fashion Week took place, in which designers from all over Ukraine, as well as from Moldova and New York, took part: ELSA FAIRY DRESSES, KIRA TAN, AKEL KIDS, NATALIIA RUDNITSKA, INSTITUTE OF MODERN MADAME & NI-TA by Nikolayenko Tatyana, POLIIT, INSTITUTE OF MODERN MADAME & ТАNІNY PLATTYA, KORIN & KARI MODELS, KRUTYAKOV, CELEBRITY ROOM, CORELI (Moldova), ALEX TEIH & CHERVA BRAND (New York).
On 15 November, Kids Fashion Day was held, where the collections of Ukrainian designers were presented with dignity by young models from all over Ukraine: ANDRE TAN KIDS, MISS DM, TELL ME, IRIS ZINOVIEVA & JENNIFFER SCHOOL, I'M BRILLIANT & KARI MODELS, MISS HAPPY DRESS & ROYAL FAMILY MODELS, IRINA STRONG, NUELVE & AMAZONKA MODELS, MAKSILIANI, ODESSA TECHNICAL VOCATIONAL COLLEGE & OZIYI MELANIE, BRIDAL FASHION & ROYAL FAMILY MODELS, NANOJY.
In addition to the fashion shows, the guests were entertained by special musical performers: Anastasia Bukina, Kirill Gurskiy & Zakharova, Maxim Akel and Igor Cheborak (Basso Production).
Catwalk shows were broadcast via live streaming on the international platforms of Odessa Fashion Week's media partners: Fashion TV, Fashion Channel, FF Channel, and New York Style Guide.