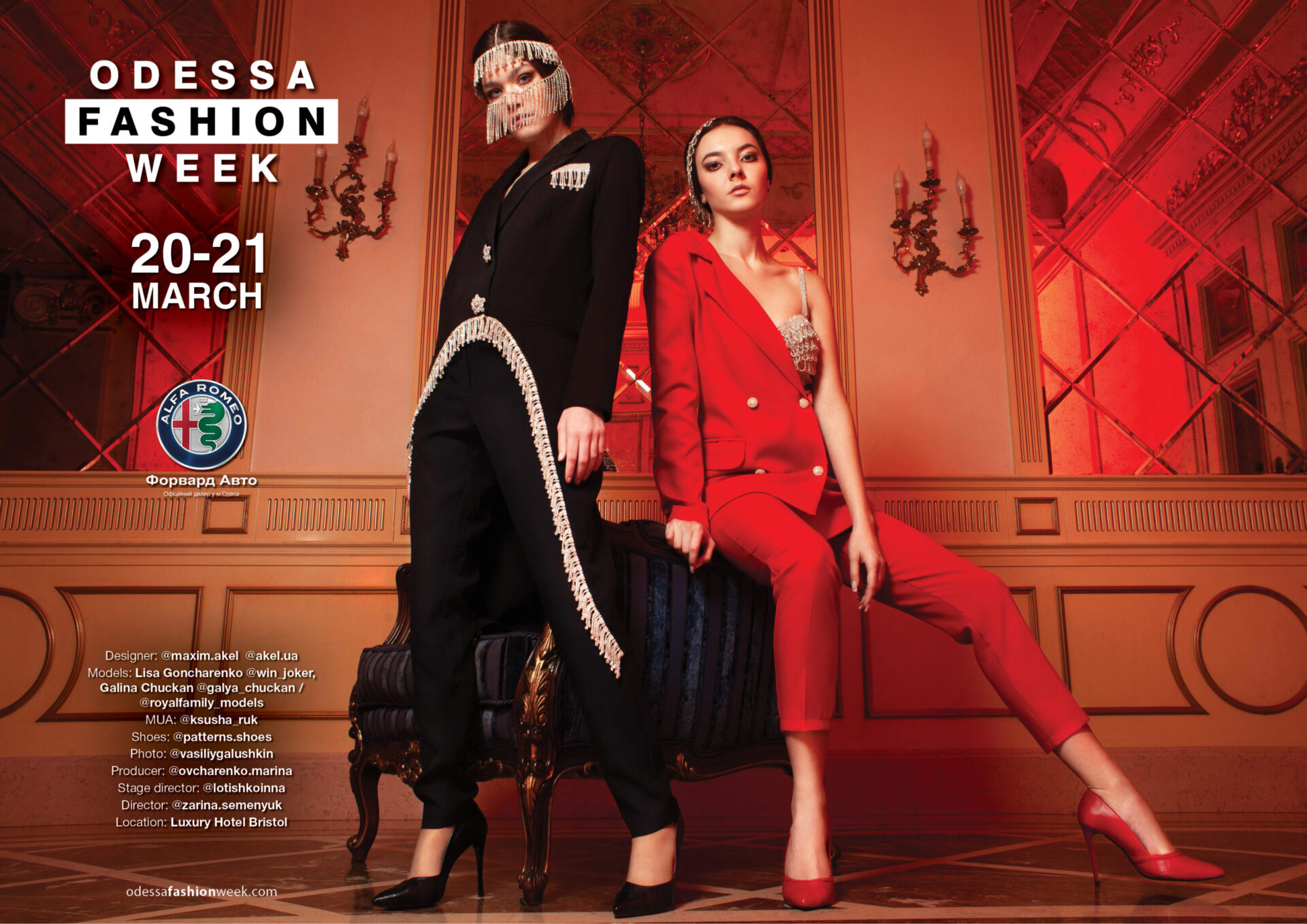 Odessa Fashion Week: New Season 2021
On 20 — 21 March, the 16th season of Odessa Fashion Week will be held with the support of the Ukrainian Fashion Associationat the Bristol 5* Luxury Hotel.
Fashion is getting more human. Thanks to activism, growing feminism, diversity has changed brand politics a lot over the past few years, replacing body shaming with body positive, incorporating racial and ethnic diversity of models into advertising campaigns.
Trends are no longer considered "trend" in their meaning, because they provoke overproduction and overconsumption. Diversity, inclusion, age-friendly and no gender are the key trends with which we entered 2021.
More often fashion brands are collaborating with models of "non-model parameters"; they refuse rigid retouching and Photoshop. In contrast to the generally accepted canons of fashion and beauty, alternative modeling agencies with plus size, plus age models, and inclusive agencies appear.
"Diversity and inclusion are gettingthe prototype of a new life. Representation of the diversity of cultures, destigmatization of disability, physical and mental characteristics is an important mission of the modern industry," says Zarina Semenyuk@zarina.semenyuk, the organizer of Odessa Fashion Week.
On 20 March, the Grand Opening of Odessa Fashion Week will take place at the Bristol 5* Luxury Hotel. The collections will be presented by Ukrainian fashion designers such as Andre Tan Kids, Akel, By Vel, Linn By Kids, Jennifer School & Elena Bilyk, Elsa Fairy Dresses, Pro Models, Bombinate By Navi & MDL, SK House Of Fashion, Natalia Pototskaya, Blukids, See Arsi, Err Connect, Alevtangel, Workshop Forsfuror | OdessaTechnocal Vocational College, Elite Fashion Models School, Kapsamun Kids, Chameleon Models & Sova Fashion, Coreli, Lemoni, Limmit Kids, Galas.Y, Mawka & Mdl, Natiso, Glam Look, Histrov, Pani Fani Dress, Celebrity Room, Ni-Ta & Institute of Modern Madame, Таніни Плаття, Exclusive With Corona & Institute of Modern Madame.
The musical headliners of the event will be Felix Shinder, as well as top Ukrainian DJ, popular TV and radio host Mr. Sunny. Maxim Akel, Leona Grigoryuk, Adriana Borovik, Shadrin and Miss Iris will also perform as musical guests.
On 21 March, Kids Fashion Day will take place, where designers from all over Ukraine will present collections of children's and teenage clothes. The main goal of this day is to popularize Ukrainian designers and brands of children's clothing, as well as to develop the children's fashion industry in Ukraine.
Designer: @maxim.akel @akel.ua
Models: Lisa Goncharenko @win_joker, Galina Chuckan @galya_chuckan, Irina Bezpalova / @royalfamily_models
MUA& Hair: @ksusha_ruk
Shoes: @patterns.shoes
Photo: @vasiliygalushkin
Producer: @ovcharenko.marina
Stage director: @lotishkoinna
Director: @zarina.semenyuk
Location: Luxury Hotel Bristol @hotel.bristol.odessa