---
SANSOVINO 6 by Edward Buchanan
Sansovino Milan Fashion Week SS/23
---
The SS23 SANSOVINO 6 capsule is a study of the brand's unique knitwear archive dating back to 2009. 10 looks have been articulated mixing various seasons focusing on the history of the brands study of knitted indigo and jersey. The transversal style and language have been updated with new upcycled pieces using vintage SANSOVINO 6.
PH CREDIT: SGP
Press Contact:
MAXIMILIAN LINZ
VIA LUIGI ANELLI 2
20122 MILANO
---
STELLA JEAN | WAMI TRIBUTE TO ARMANI
SPRING SUMMER 2023
---
Ten WAMI talents displayed a Tribute gown dedicated to the first Italian brand to support Stella Jean's foray into fashion. During Milan Fashion Week in 2013, it was Giorgio Armani who offered his theater space to Stella Jean for her inaugural show as part of his initiative devoted to encouraging emerging talents. She is now one of WAMI's founders. This fact provides special meaning to the project's debut with the designer.
Throughout his career and to this day, Giorgio Armani continues to promote all aspects of inclusion and multiculturalism based on his firm belief that diversity means richness.
---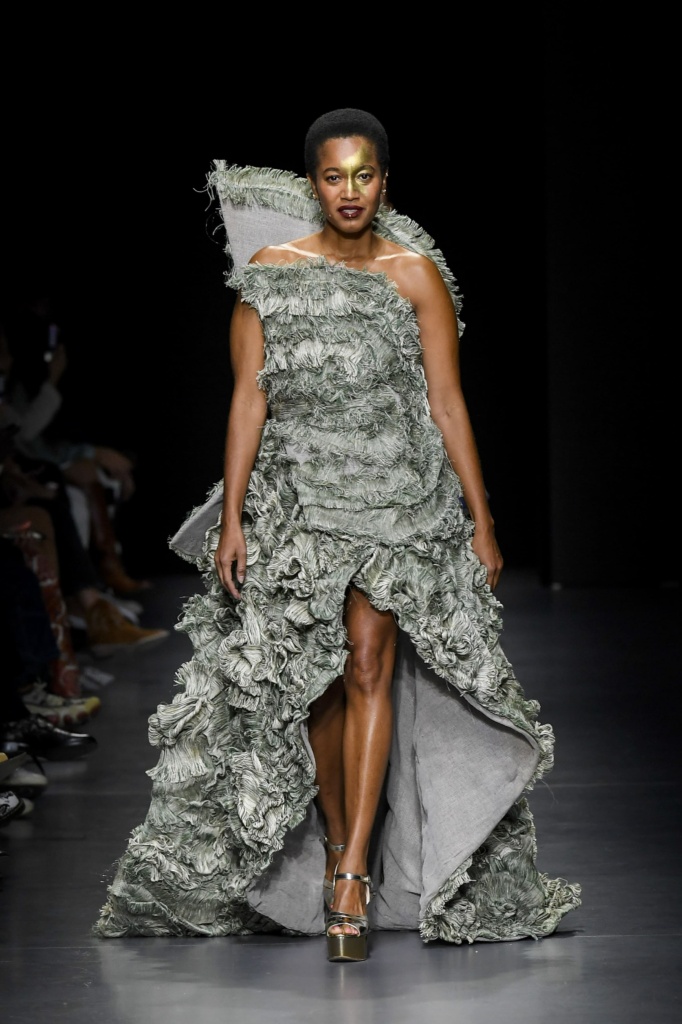 Designer: Claudia Gisele Ntsama
Model: Tamu McPherson
Title: Lawyer, activist, model
Designer: Phan Dang Hoang
Model: Johanna Maggy
Title: Holistic health coach, pilates instructor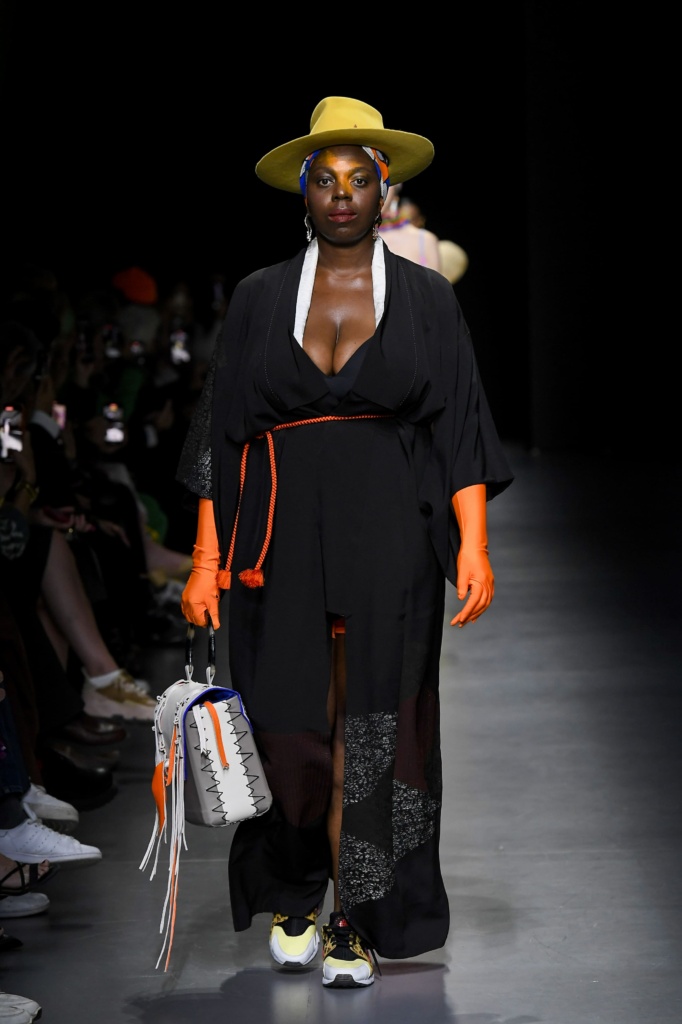 Designer: Akila Steward
Brand: Fatra
Model: Sambu Buffa
Title: Consultant, inclusive marketing strategist, trainer anti-racist
Designer: Kim Gaeun
Brand: Villan
Designer: Neha Poorswani
Brand: Brand Runway Reinvented
Model: Winta Beyene
Title: Visual merchandiser, content creator, image consultant
Designer: Mokodu Fall
Brand: Mokodu
Model: Carolina Miller
Title: Student, activist, model
Designer: Joy Meribe
Model: Naomi Di Meo
Title: Writer, activist, co-founder art3
Designer: Karim Daoudi
Designer: Paul Roger Zenam
Model: Demi Oyenekan
Title: Fashion editor, Head of content FGUK magazine Italia
Designer: Eileen
Brand: Made for a Woman
Model: Dior Anna Ndiaye
Title: Law student
---
PH CREDIT: SGP
Press Contact:
MAXIMILIAN LINZ
VIA LUIGI ANELLI 2
20122 MILANO
---