SUITE 20100 – CHARLES PHILIP MILANO SPRING/SUMMER 2024 COLLECTION
For Spring/Summer 2024 Charles Philip Milano invites its community into the world of luxury hotels. From stars of the silver screen roaming lobbies in Los Angeles and the French Riviera, to the fashion set coming together for lunch in Milan; historically upscale hotels have functioned as meeting points for the who's who across the arts, business and entertainment industries.
The Suite 20100 Charles Philip Milano Spring/Summer 2024 collection, builds on the Milanese wardrobe staples one encounters during such outings. Key Spring/Summer 2024 styles include kitten heels, ballerinas, rubber soles and leather-soled slippers. Each handcrafted in Italy, designed through the modern Milanese gaze.
The Spring/Summer 2024 collection introduces a new Charles Philip Milano logo of interwoven CPM brand initials which together form a shape that resembles a tassel – a nod to the original Charles Philip Milano slipper. In addition, Saffron Dust debuts as the Charles Philip Milano signature colour, synonymous with the updated brand codes.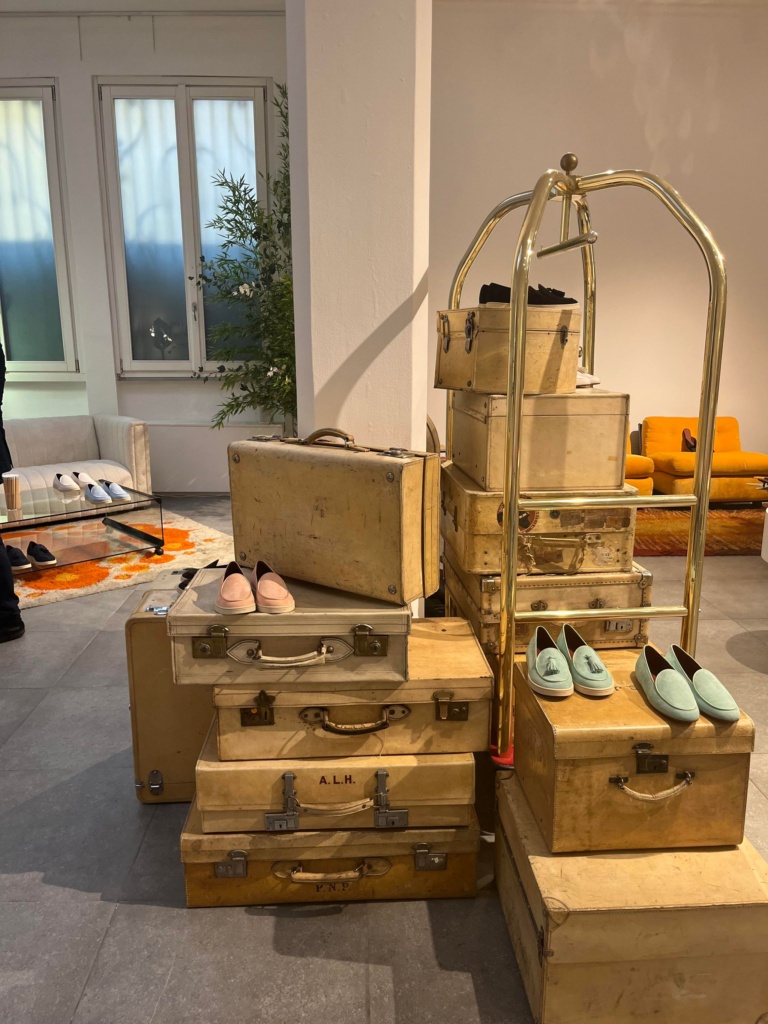 Amongst Spring/Summer 2024 protagonists are square-toe shapes which include Noemi outfitted in soft suede and Declan executed in the same material. Each are a spin on the classic Charles Philip Milano slipper, which can be worn from daytime through evening. Its dressier counterpart is Elena, a kitten heel executed in satin, with a decorative velvet bow detail on the front. The playful component of the collection takes shape in the form of Rossana, a round toe ballerina style defined by its expanded sole.
Suede, raffia, satin and nappa leather are featured throughout the Suite 20100 collection which colour palette transitions from soft pastels into neutral tones. Amongst the latter, Charles Philip Milano signature colour Saffron Dust appears across leather soles and shoe uppers. The colour draws inspiration from the saffron spice – used as a flavour enhancer for traditional Milanese risotto – an homage to the city of Milan which falls within the 20100 zip code area.
---
NEGRI FIRMAN PR & COMMUNICATION

Via Morimondo 34 – 20143 Milano
Tel.   +39 02 500 20 500
charlesphilipmilano@negrifirman.com